All of our installers are extensively experienced and skilled solar professionals. Chad, Louis, and Zach are NABCEP Certified PV Installation Professionals™, while Chad and Louis are also NABCEP Certified Solar Heating Installers™.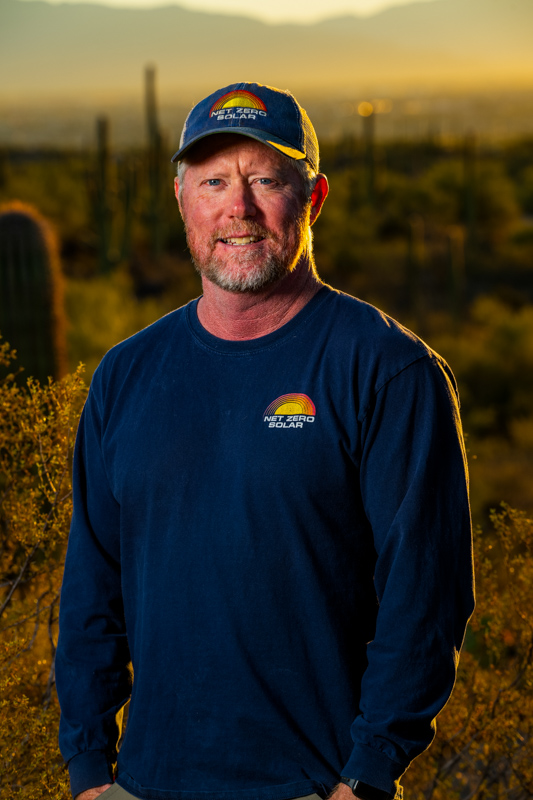 CHAD WAITS
President/Owner
Chad has been working in renewable energy since 2002 and says he can think of nothing else he would rather be doing. He has designed and installed a wide range of energy systems, from mid-range commercial grid-tied systems to off grid homes, water pumping, and remote lighting systems. He enjoys all phases of the process, but gets the most satisfaction from the relationships that Net Zero builds with customers during the entire process. As President, Chad is still actively involved with the physical installation of many projects. He immensely enjoys the physical activity as well as having time to cultivate relationships with both clients and crew.
Chad holds a commercial electrician license, plumbing license, and residential general contracting license. He is also a NABCEP Certified Solar PV Installer™ and Certified Solar Heating Installer™.
Chad lives in a solar-powered home with his wife Amy and sons Cale and Boon, plus German Shepherds Bella and Runkle. When he's not at the office he enjoys the great outdoors with his family—especially floating the Southwest's rivers in kayaks.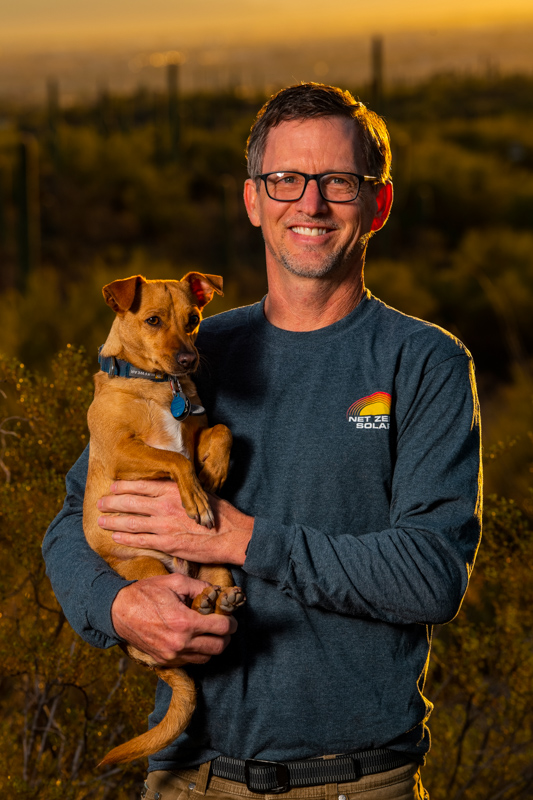 TRACE NUTTALL
Owner/Manager
Trace is one of the co-founders of Net Zero Solar and has been an integral part of the company's growth. Being "green" to renewables back in 2008, he saw an opportunity to start a business with his close friend and solar expert Chad, and do something that makes a difference in our community and for the betterment of our planet. He began installing solar in 2009, and enjoys the variety and constant learning involved in solar installations. He is the financial officer for Net Zero Solar, but can still often be found installing a roof or ground-mounted system. He probably cleans the office more than most, but not as much as is truly needed.
In his time away from NZS, Trace can most often be found working on his 1951 brick home in Tucson's Sam Hughes neighborhood, mountain biking, trail running, walking his best bud Spark, camping with friends or working on his Urban Glamping Trailer Park in his own back yard. He has met few IPAs he does not like.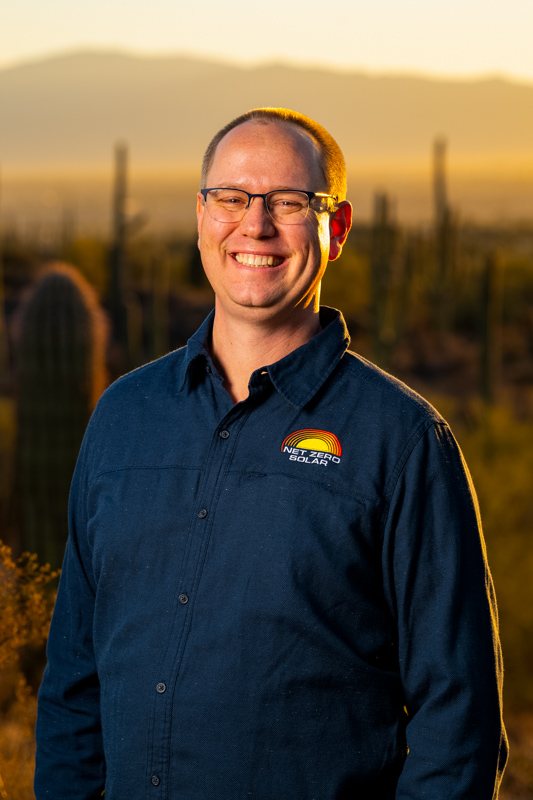 LOUIS WOOFENDEN
Engineering Director/Owner
Louis has a lifelong history in renewable energy, having grown up in an off-grid solar- and wind-powered home through his late teen years. During that time, from 1983 to 2001, he installed several solar systems as well as servicing his own home system. In 2002 he installed a solar water pumping system in Ghana, West Africa. He has worked professionally in renewable energy since 2003.
Louis has been involved in virtually every aspect of renewable energy business, including design, installation, and project management of residential and commercial solar electric, solar thermal, and wind turbine systems. In addition, Louis has extensive experience managing field operations, building business systems, and developing and implementing training programs.
Louis has been a NABCEP Certified Solar PV Installation Professional® since 2004. In 2008, he added the NABCEP Certified Solar Heating Installer™ to his qualifications. He holds a B.S. in Engineering Management from the University of Arizona, and a master's degree in Solar Energy Engineering and Commercialization from Arizona State University.
In his free time, Louis enjoys volunteer international development work with Engineers Without Borders-USA, exploring solar policy issues, hiking, photography, and spending time with his wife.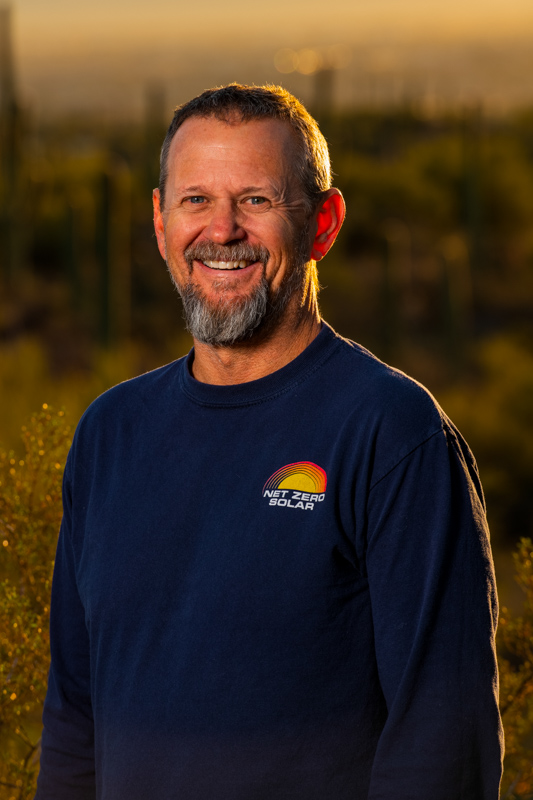 BRIAN MUELLER
Sales Manager
Brian was first introduced to solar in 2005 when he bought a home in an all-solar neighborhood in downtown Tucson. It just seemed to make sense to harness Tucson's abundant energy source! At the time, the investment was about living a more sustainable lifestyle. Eleven years later, it has become not only a huge part of his lifestyle, but also his profession.
Brian has lived in Tucson since 1976, attending Fort Lowell elementary, Fickett Junior High, Sabino High School and the University of Arizona. He knows the town and loves the desert and surrounding mountain ranges.
When Brian is not learning from the best team in the business, he can be found camping, riding mountain bikes, enjoying the revitalized downtown area with his partner Sara and his dog Cooper (Coop), or on his daily bike commute to the NZS office.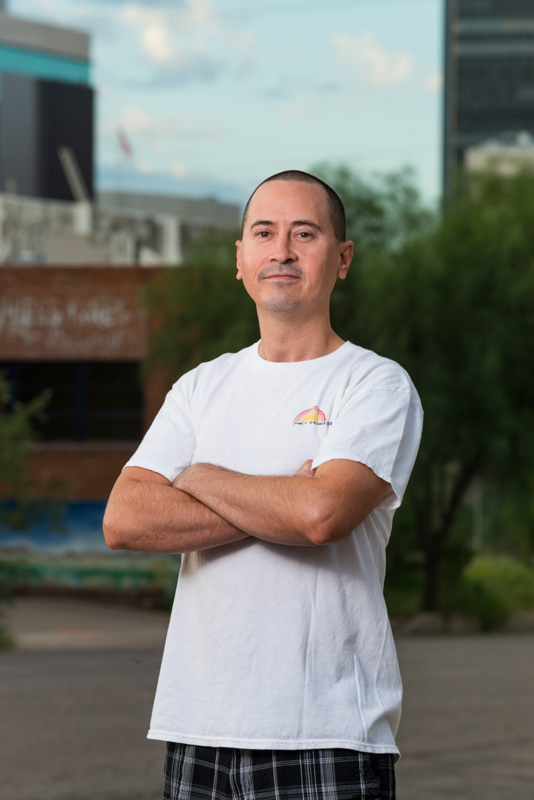 NICHOLAS WALKER
Warehouse and Logistics
Born and bred in Tucson, Nicholas Walker remains a dedicated denizen of the Sonoran Desert despite a brief hiatus during which he earned a B.S. in electrical engineering from the University of Southern California. Nick has worked in the solar energy field since 2006, and has considered it a passionate hobby for even longer. He has worked with Net Zero Solar in Warehouse and Logistics since 2010, managing the shop and preparing the installation squad.
As a self-professed urban ecologist and "solar soldier," Nick is strongly committed to cultivating sustainability within metropolitan environments. He claims to have coined the term "solardarity" to refer to the unity and cohesion that solar brings to communities. He passionately promotes and champions issues related to solar growth, from net metering preservation to distributed energy storage. Inspired by Sky Island biodiversity and an avid hiker, he is a rap lyricist, spoken word poet, and aspiring science-fiction novelist.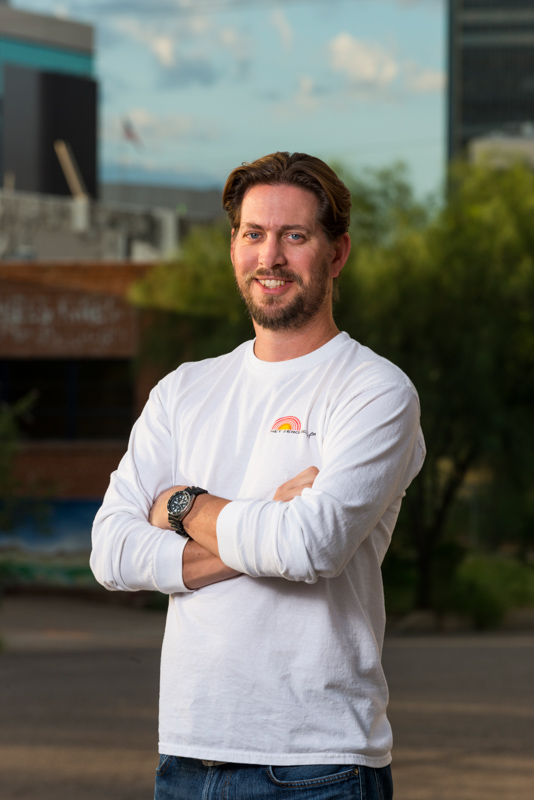 ZACH WILSON
Design and Permitting
Zach has been a Tucson resident since 2010, which is when he also joined NZS. He became a NABCEP Certified PV Installation Professional™ in 2008, and has significant experience in both grid-tied and off-grid solar electric systems, solar water heating and wind energy systems.
Prior to working in renewable energy, Zach was involved in construction and project management, with extensive electrical experience. Of all of the positive aspects of working in the business, he says the best is "going to work every day knowing you're part of the solution, not the problem."
Zach is an avid motorcyclist and outdoorsman, spending much of his free time exploring the southwest, whether on two wheels or on foot. He is looking forward to continued solar adoption in Arizona, and helping lead the country's shift to cleaner sources of power.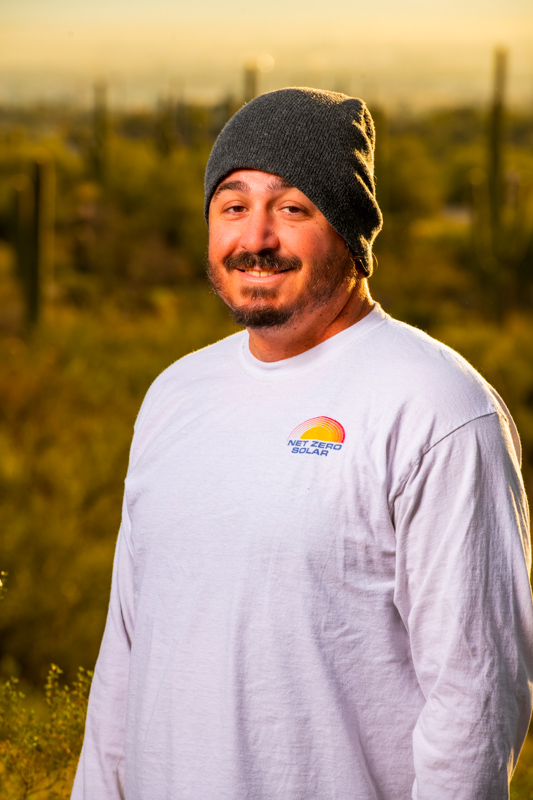 MIKE COCCHI
Field Operations Manager
Mike is native to Tucson, and has been installing solar since 2006. He's worked with Net Zero Solar since 2011, after many years working with an electrical contractor. He has extensive experience in all things solar including solar electric, solar thermal, radiant floor and pool heating. As our Field Operations Manager, Mike oversees our installation team.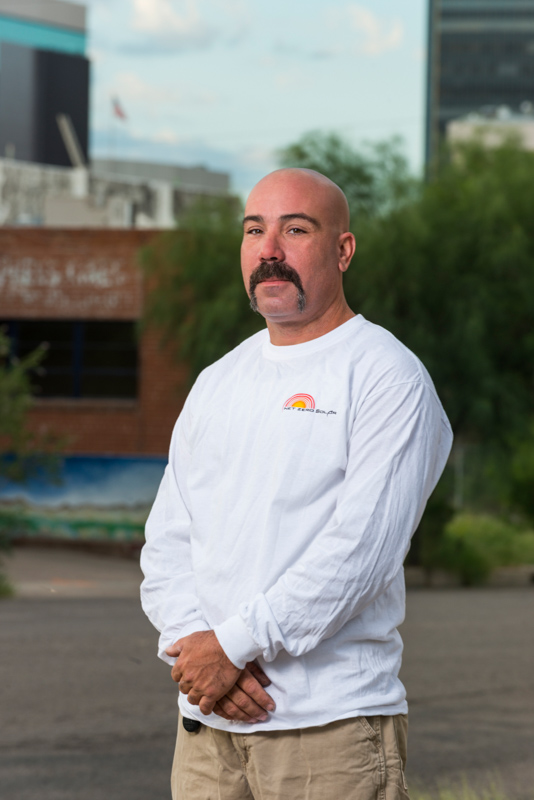 JIM WELCH
Lead Installer
James brings extensive knowledge of all things electrical and mechanical to Net Zero Solar. He moved to Arizona in 2004, and in 2008 started a small off-grid hobby farm in Southeast Cochise County, where his solar interests began. He joined Net Zero Solar in 2012. In 2001, he received his Entry Level NABCEP certification. He is currently working towards becoming a NABCEP Certified PV Installation Professional™. He likes turtles.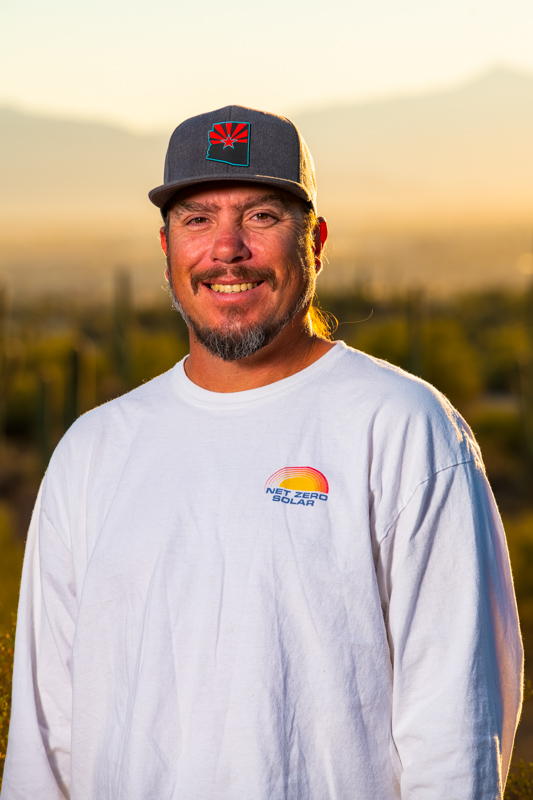 ROBERT CARDENAS
Installer
Robert is a native Tucsonan and member of the Pascua Yaqui Nation. He joined the Net Zero Solar team in 2013 and is enthusiastic about gaining knowledge in the solar field. Prior to starting with Net Zero Solar, Robert worked for over 10 years in the sustainable landscaping business specializing in xeriscapes, rain-water harvesting and construction. He enjoys spending time with his wife and animals, and learning about Native American cultures, nature and all things electronic.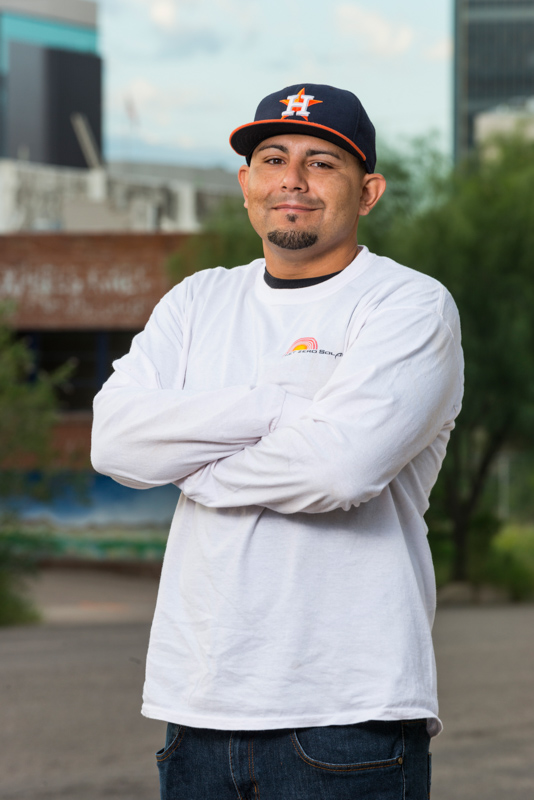 BOBBY ROSTHENHAUSLER
Installer
Bobby Rosthenhausler is a Tucson native with three years of experience in the solar industry. He has two children, Daisy and Robbie. Bobby attended Cochise College and Fort Hays State University on an athletic/academic scholarship while playing baseball. After college, Bobby became a member of the United States men's National Fastpitch Team and has traveled the world playing fastpitch. In his down time, he runs a youth non-profit baseball organization that gives underprivileged kids an opportunity to play the game.